Peaceful and Secluded Regulation-Sized Course in historic Cottage Grove
We Are Open!
Oregon State Stay-at-Home Order Interpretation by the Oregon Golf Association: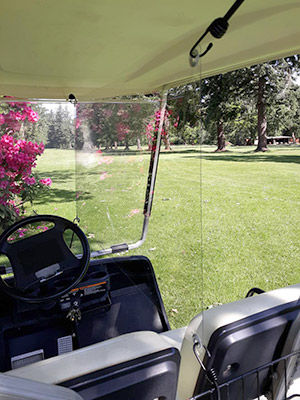 All golfers must stay a distance of six feet from each other including tee boxes and greens
One person in the pro shop at a time, except for same household members. If door is closed wait for us to open it for you – do not open pro shop door;
Flagsticks stay in cups - do not touch or remove;
In order to keep our customers safe, Hidden Valley Golf Course in Cottage Grove has installed partitions for our golf carts (see photo). This enables golfers who do not cohabitate to share a golf cart. Now, though we still recommend wearing masks, anyone can share a cart.
No ball-washing;
Do not touch benches;
Wash hands or use hand sanitizer after all cash or credit card transactions.
About the Course
Cottage Grove's Historic Gem
Charming, peaceful and secluded, but don't let the serenity fool you. With two par fives in the first four holes, you'll soon know you're in for a golfing challenge.
Nestled along the northern slope of Mount David, this historic ten-hole course is home to gigantic old oak trees and bounded by Bennet Creek and the Coastal Willamette river.
The atmosphere at Hidden Valley is relaxed and friendly. Dan Nord, the owner/operator is often found out on the course giving specialized care to its playability which, as golfers attest, just keeps improving.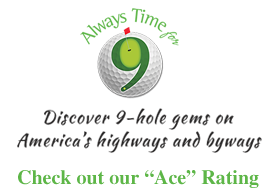 ABOUT OUR COURSE
Course Map, Rules, Slope, and Ratings.